Shri Sode Vadiraja Mutt Education Trust ®.
Shri Sode Vadiraja Mutt Education Trust is promoted by Shri Sode Vadiraja Mutt, Udupi, represented by its present Head, Shree Shree Vishwa Vallabha Theertha Swamiji. The Trust was registered on 29 October, 2009 as a Charitable Trust under the Indian Trusts Act 1882. The Trust is set up with the express objective of promoting educational and research activities in the rural areas of the country.
The Trust is running many educational institutions which provide value based quality education to the student community. The Trust is putting its sincere efforts to meet the objectives by establishing various education institutions.
Presently the Trust is having following trustees.
Shri Shri Vishwavallabha Thirtha Swamiji,
Shri Sode Vadiraja Mutt.

President

Shri P. Srinivas Thantry                                                                                                             Shri Sode Vadiraja Mutt.                              

Vice-President

Mr. Rathna Kumar, Founder PRIME, Udupi

Secretary

Prof. B. S. Revankar, Ex-Director, NITK- STEP, Dharwad

Member

Shri H. V. Gowthama, Chartered Accountant, Bangalore

Member
About Shri Sode Vadiraja Mutt:
Udupi  – a coastal city of Karnataka is well known for the temple of Lord Krishna. About 700 years ago, saint Shri Madhwacharya, (considered as third incarnation of Lord Vayu) who initiated and propagated dwaita philosophy installed an idol of Lord Krishna in Udupi. For the continuation of uninterrupted puja and other customs related to this, Shri Madhwacharya appointed eight successors. The lineage of these eight direct successors of Shri Madhwacharya is today known as "Ashta Matha" (eight mutt). One amongst these mutts is Shri Sode Vadiraja mutt. Shri Vadiraja Theertha, a saint of this mutt has contributed immensely to the propagation of Madhwa Philosophy and also for the betterment of the society irrespective of caste, creed and community. As a respect to his works, the mutt has attached his name along with it.
Contribution by Sode Vadiraja Mutt to the Education Sector:
Over many years, Shri Sode Vadiraja Mutt was providing education in ancient Indian "gurukula" system. There were many students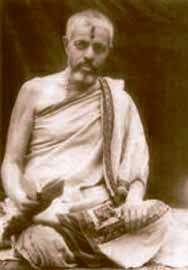 who have been educated in disciplines like Vedic literature, Madhwa Philosophy, Astrology etc. under the able guidance of renowned scholars in the respective areas. The mutt was providing free accommodation and free food for these students till they complete their education.
Over a period of time, the pontiffs of mutt thought of having a wider vision for providing quality education not only to a specific community on Indian philosophy but also providing so called modern education for all irrespective of caste creed or community. His Holiness Vishwendra Theertha Swamiji took first step to provide quality education to the people of India by establishing a residential school at Innanje a small village near Udupi. This school was started in pre-independence days itself when it was hard for getting permission to start an educational institute by British Government. The vision of Swamiji was to provide quality education to the financially backward people of rural part of the country. This institution was named as Shri Vishnumoorthy Hayavadana Swami Higher Primary School and was established in the year 1943. Since then mutt never turned back. The successor of HH Vishwendra Theertha Swamiji, His Holiness Vishwottama Theertha Swamiji of Sode Vadiraja Mutt also continued his efforts in realizing the dream his Guruji into reality. Presently the pontiff of Shri Sode Vadiraja mutt, His Holiness Viswavallabha Theertha Swamiji initiated a trust called "Shri Sode Vadiraja Mutt Education Trust" in the year 2009 and today all the educational institutions managed by Shri Sode Vadiraja Mutt are being administered by this trust.
On 04 June 1943, HH Shri Vishwendra Theertha Swamiji established Shri Vishnumoorthi Hayavadana High School as a residential school with the permission from Madras Government. Out of eighteen(18) high schools of undivided Dakshina Kannada District, this was the only school which was a residential school with co-education facility. HH Swamiji started this school with the help of few devotees of Shri Sode Vadiraja Mutt in about 14 acres of land in a place Innanje a small village near Udupi. Due to the popularity of this school, students from various parts of Karnataka used to come and pursue their education. The unique feature of this school is that, since inception, mid-day meals is being provided to the students at highly subsidized rates. For financially backward students even these charges were waived off.
During the tenure of His Holiness Vishwottama Theertha Swamiji, the school developed in multi-dimensions. In the year 1982 this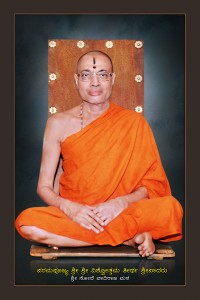 school was upgraded to Pre University college with Commerce and Arts courses.  HH Vishwottama Theertha Swamiji realized that providing quality education in English medium is the need of the hour to train students of rural parts to face the global challenges. Accordingly HH Swamiji initiated SVH English medium High school at Innanje in the year 2005. In 2006, Science course is also introduced in SVH Pre University College.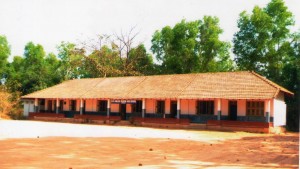 Shri Sode Vadiraja Mutt administration took over SVS Primary school, another Kannada medium school in Innanje in the year 2007. This school offers education from I Std to V Std. In the year 2011 Shri Sode Vadiraja Mutt Education trust started a Higher Primary school offering classes from VI Std to VII Std.
The efforts of Management and staff members of SVH institutions have been proven by the progressive results in annual examination conducted by examination authority. The results were almost 80% and above throughout.
The SVH institutions have got credit of their alumni who have achieved their best in their life and few of them are globally renowned personalities today like Late Shri B. R. Sundaram     (Indian test cricket fast bowler), Shri M G Shetty(Represented India in decathlon event in Asian Games 1970 and won silver medal), Dr Narayana Bhat( Scientist working for NASA , USA), Dr P C Shetty( Famous radiologist residing in USA), Late Dr B R Bhat (Prof of statistics, Karnataka University Dharawad), Shekhar S S Kaup (Exceutive Director/Walden Institute at eRevMax Technologies), Dr. Vedavyasa Bhat Biliyar (MD, MBBS, and BS,  over 30 years of practice in Psychiatry and Child & Adolescent Psychiatry in USA).
In the year 2010, SSVMET took up a major project of establishing an engineering college to promote the students of rural part to take
up professional courses which were the need of that time. Shri Madhwa Vadiraja Institute of Technology and Management(SMVITM), established and managed by SSVMET is functioning in Bantakal Since 2010 with the aim of providing quality education in the field of Engineering for countryside people at affordable costs and also to promote research  activities of global standard. Currently more than 700 students are pursuing their engineering education in Computer Science, Electronics and Communication, Mechanical and Civil Engineering disciplines.
SMVITM, though very young, in terms of infrastructure provided, it is no less than any other well established Engineering institutes of this part. The management is fully committed to provide world class quality education in engineering especially for the students of rural part and also for the financially backward students. The management is providing free education to selected meritorious and financially backward students. The management is helping the needy students by providing scholarships on its own to the maximum possible extent.
-: Key features of institutions run by SSVMET :-
Located in rural part of the country with the aim of reaching out to rural student community.
State-of-the-art infrastructure for providing academically conducive environment.
Highly qualified and committed team of faculty members.
Spacious playgrounds for sports activities.
Platform to extract and nurture hidden talents of the students.
About Rs 2 Lakhs spent every year in the form of scholarships to the meritorious and needy students. This includes education fee, procurement of books for the poor students, cash prizes to the academic achievers.
Vehicle facility to day scholars commuting from various places.
Proven track record in terms of students' performance and faculty accomplishments.
The institutions run by "Shri Sode Vadiraja Mutt Education Trust" are well known for the value based quality education being imparted to financially backward class of rural society. These institutions are committed for the all-round development of student community and thereby contributing to the growth of the country. Read more…..
707 total views, 2 views today