Workshop on LabVIEW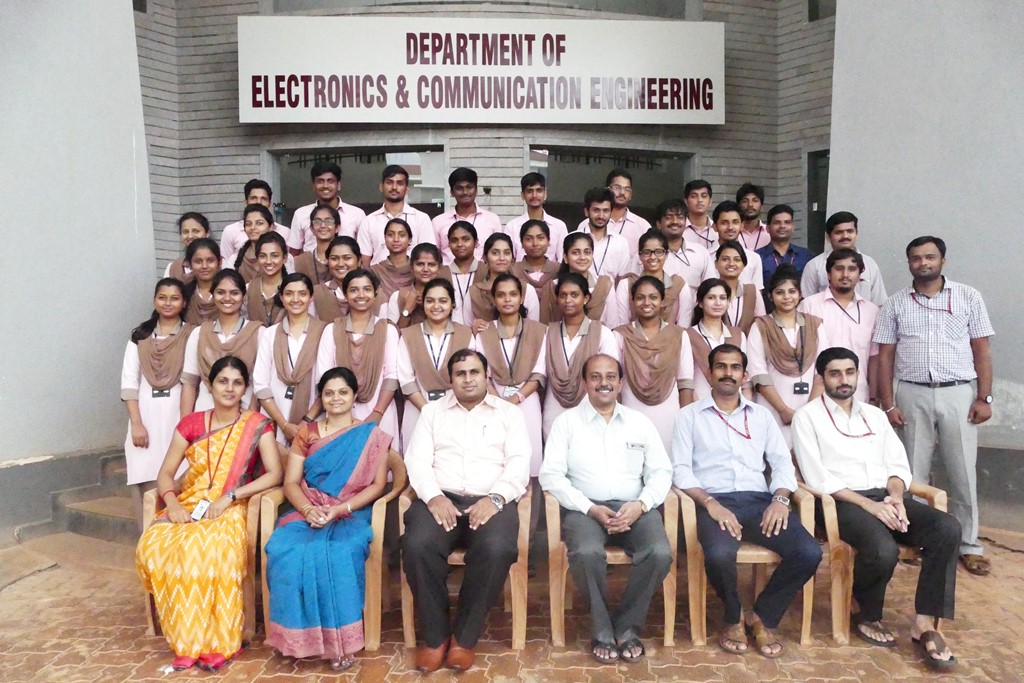 The department of Electronics & Communication Engineering, in association with ISTE student chapter, organized a 3-day workshop on the topic "Introduction to LabVIEW", during 14–16 Sep 2017. Dr. Santhosh KV and Ms. Bhagya Navada, faculty members with the department of Instrumentation and Control Engineering at MIT Manipal were the resource persons. The final year students of ECE department participated in the workshop and enriched their knowledge.
During the workshop, the resource persons introduced the tools of LabVIEW and trained the students on modular programming, arrays, clusters, structures, strings, file input-output, data generation and data acquisition using ELVIS board. The first two days of the workshop was conducted in the software lab of ECE department at SMVITM, whereas the last day of the workshop was conducted in the department of ICE at MIT Manipal.
Inaugurating the program on the first day, the Principal in-charge Dr. B Radheshyam appreciated the efforts of ECE department in providing hands-on experience to its students by way of such workshops. Earlier, Assistant Professor Mr. Sachin Prabhu gave a preamble to LabVIEW and welcomed the resource persons. The program began with the invocation by Ms. N Shriraksha Acharya. Ms. Disha Shetty introduced the resource persons, and Ms. Meghana compered the inaugural session. On the second day, the HOD of ECE department Dr. Balachandra Achar presented mementos to the resource persons and thanked them for sparing their time to train the students. ISTE faculty coordinators Mr. Vinay Kumar and Ms. Kusuma Prabhu, along with Mr. Krishna Kumar, coordinated the workshop.
SMVITM wishes to thank the HOD of Instrumentation & Control Engineering at MIT Manipal for permitting its students to work in their laboratory for one day.
106 total views, 1 views today