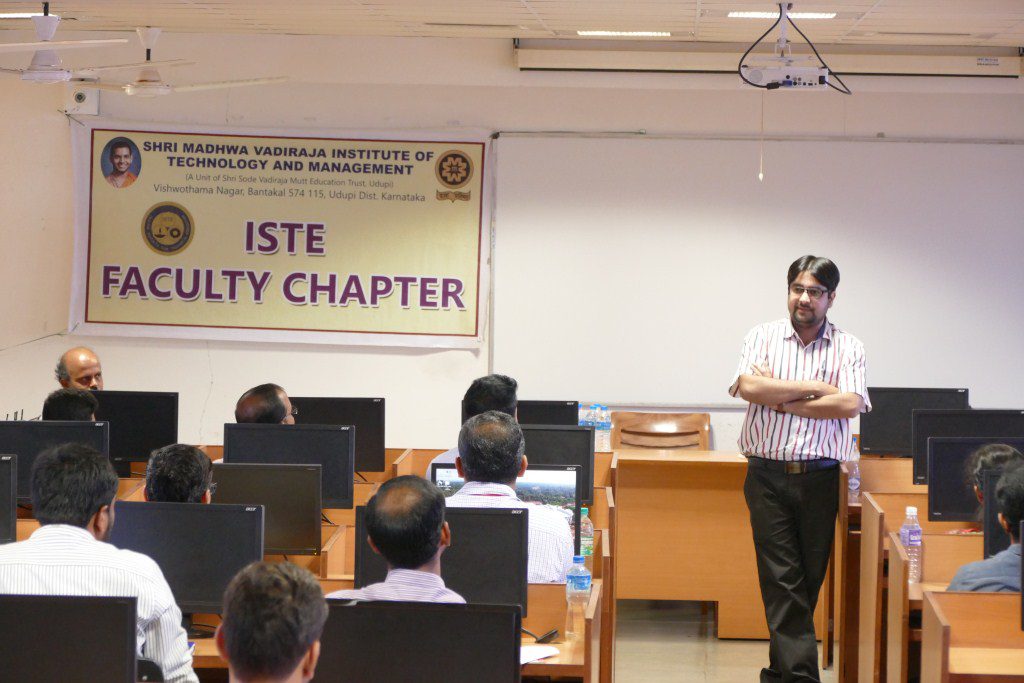 A two day faculty development program on "Research: Why, What and How?" was held in Shri Madhwa Vadiraja Institute of Technology and Management, Bantakal on 11 and 12 December, 2017 under the aegis of ISTE Faculty chapter. More than 60 interested faculty members participated in the program.
The FDP started with the lecture by Dr. Thirumaleshwara Bhat, Principal, SMVITM who shared his experiences and views on research. In the second session, Dr. Mohit P Tahiliani, Department of CSE, NITK Surathkal demonstrated how research can be collated with regular academic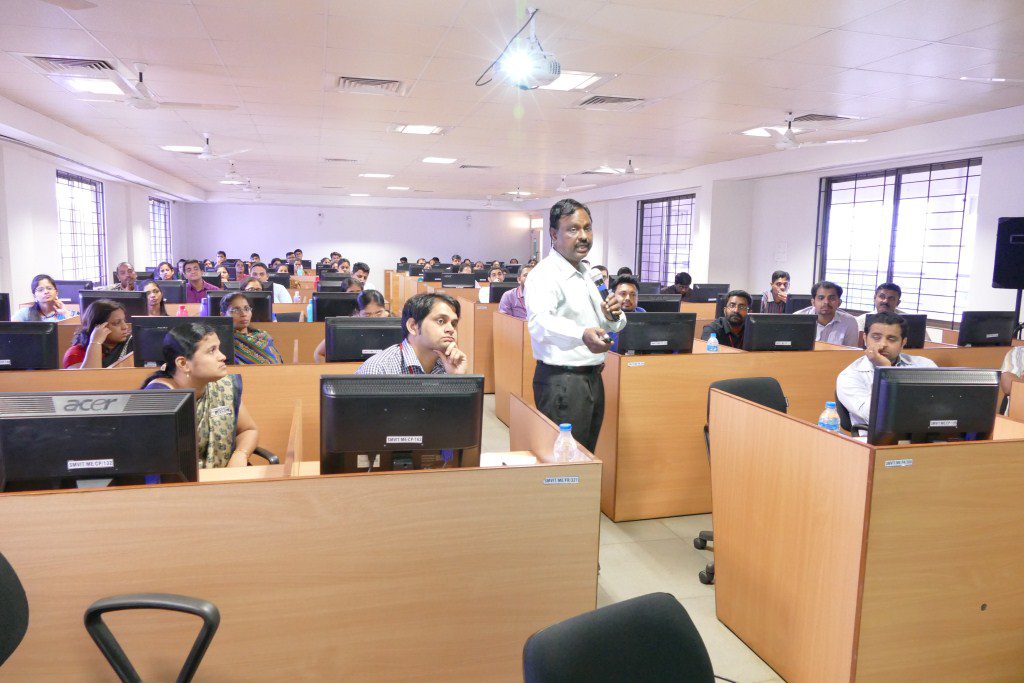 activities and be seen as part of the curriculum. He stressed on the fact that PhD and research are entirely different.
In the afternoon session, Prof. K K Srinivasan, Professor, Department of Chemistry, Dr. Ravindra H J, HoD of Physics, Dr. Lolita Priya Castelino, HoD of Mathematics and Dr. Reena Kumari P D, HoD of Chemistry shared their experiences in the field of research. They motivated the faculty to take up research seriously.
The second day sessions were taken by Prof. S N Sridhara, Principal and Director, K S School of Engineering and Management, Bengaluru. He gave a hands on demonstration on research methodology, selecting research topic, writing first synopsis, literature review, technical paper writing. He demonstrated how the features available in Microsoft word be used to write thesis.
61 total views, 1 views today