Three days Entrepreneurship Awareness Camp
Our College has organized three-days Entrepreneurship Awareness Camp from 10 to 12 October, 2017. The awareness Program was organized by Entrepreneurship Development cell of the Institute with support from Department of Science and Technology, government of India, Entrepreneurship Development Institute of India, Ahmadabad. The program was inaugurated on 10 October, 2017 in the seminar hall of the institute.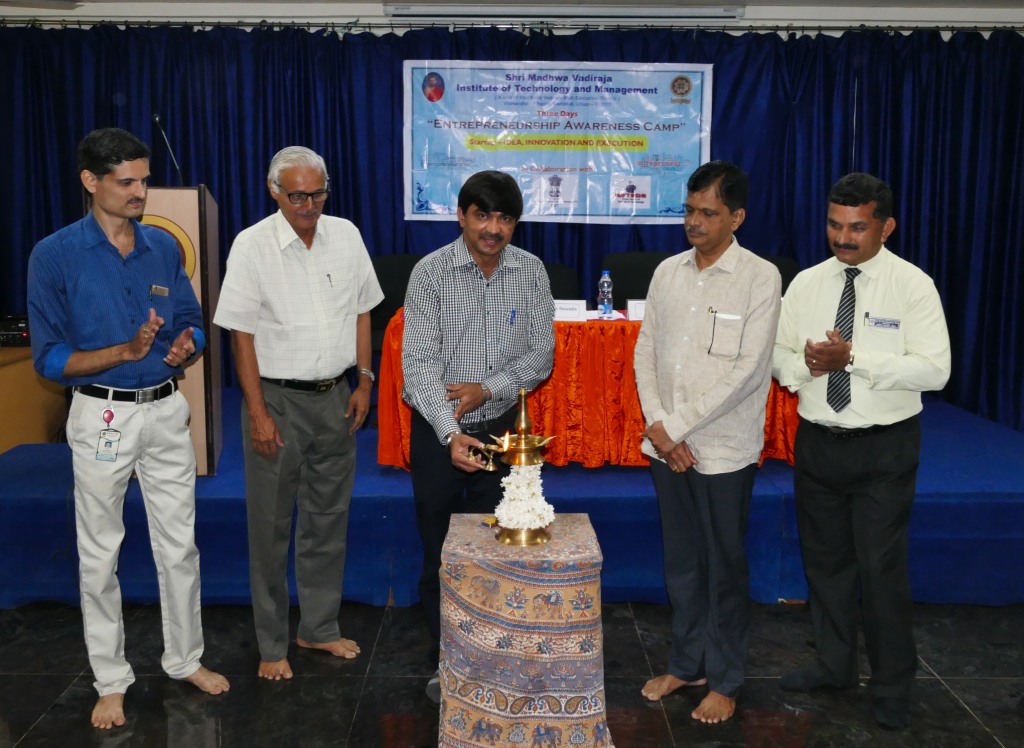 After inaugurating the camp, the chief guest of the function Mr. Sadananda Navada said that to become a successful entrepreneur, dedication, discipline, and hard work is essential. He also expressed innovation is the key to get success in industry.
Shri. Rathnakumar S, Secretary, SSVMET, Udupi, Presided over the function and motivated the students to become job providers and not job seekers.
The Principal of the institute Prof. Dr. Thirumaleshwara Bhat congratulated the students who have participated in the three days' workshop.
76 total views, 2 views today