Students Won the First Place in Project Expo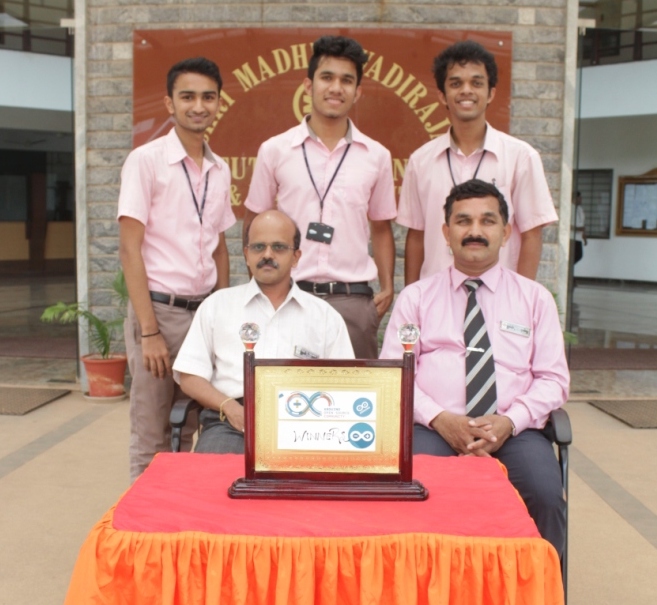 We are glad to announce that our students have participated and won First Place in Project Expo held during International Arduino Day 2017 held at Canara Engineering College, Mangaluru on 1 April 2017. The students who have participated and won the prizes in the competition are:
Sl. No.
Name of the Student
Sem / Branch
Prize won
1.
Namdev Nayak
VI Sem CSE
First Place
2.
Narendra Kini
3.
Dheeraj Kumar
 HEARTY CONGRATULATIONS TO ALL THE PRIZE WINNING STUDENTS
 The institution is proud of their remarkable achievement. We wish them every success in their future participations and a bright future.
105 total views, 1 views today