Students have secured Runner-up in the VTU Mangalore Zone Inter-Collegiate Badminton Tournaments (Men) 2017-18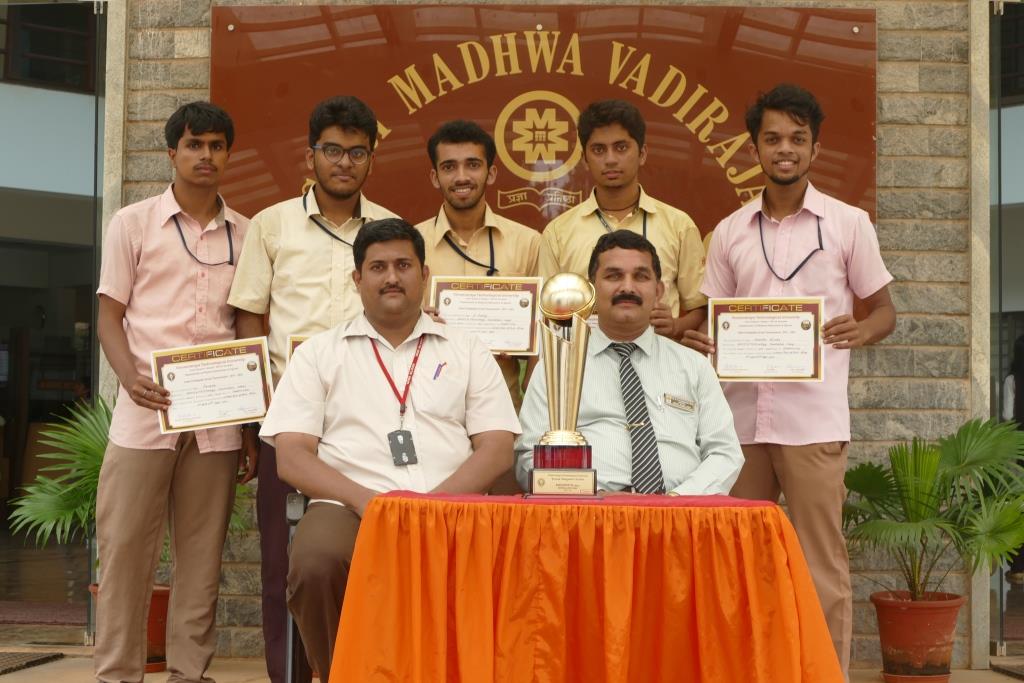 Our students have won the 'Runner-up'(Second prize) in the "VTU Mangalore Zone Inter-Collegiate Badminton Tournament 2017-18" for boys organized by NMAMIT, NITTE on 01 September 2017. Namdev Nayak of final year Computer Science and Engineering, Pavana of final year Civil Engineering, Bennet Henry Lobo of third year Electronics & Communication Engineering, Sumantha S G of third year Civil Engineering, S Manoj of second year Mechanical Engineering have represented the college. Students have got selected to participate in the state level VTU Inter-zone Badminton Tournaments to be held to be JNNCE, Shivamogga.
HEARTY CONGRATULATIONS TO ALL THE PRIZE WINNING STUDENTS
The institution is proud of their remarkable achievement. We wish them every success in their future participations and a bright future.
83 total views, 1 views today