Guest Lecture on Video Analytics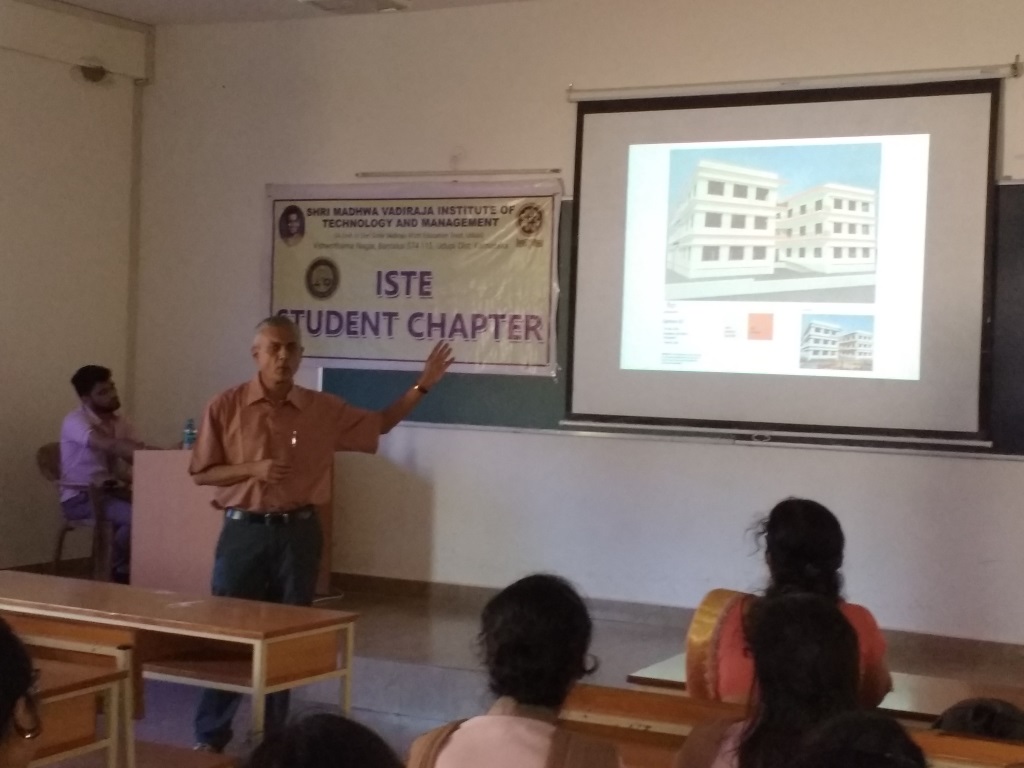 The department of Electronics & Communication Engineering, in association with ISTE Student Chapter, organized a guest lecture on the topic "Trends in Video Analytics", on 10 November 2017, in the institution premises. Dr. U C Niranjan, who is an Adjunct Professor at SMVITM and the Director of Research at Manipal Dot Net, was the guest speaker. Faculty members and the final year students of ECE department attended the lecture, and enhanced their knowledge.
Dr. Niranjan, who has over 30 years of industry and teaching experience, gave very valuable information about video analytical algorithms that are used to detect a human being in real time video stream. He illustrated by showing a few results after applying the algorithm to CCTV footage. He also explained the concept of Neural Networks for feature extraction and identifying the person in the video, which could be used for security purpose and also for taking attendance in classrooms and offices.
Earlier, Ms. Phebe Ann Samuel introduced Dr, Niranjan to the audience and welcomed him to the program. Dr. Balachandra Achar, HOD of ECE department, thanked the speaker for sparing his time and enlightening the audience about the topic. ISTE faculty coordinators Mr. Vinay Kumar and Ms. Kusuma Prabhu coordinated the program.
54 total views, 1 views today