Engineer's Week-2017 – Technical talks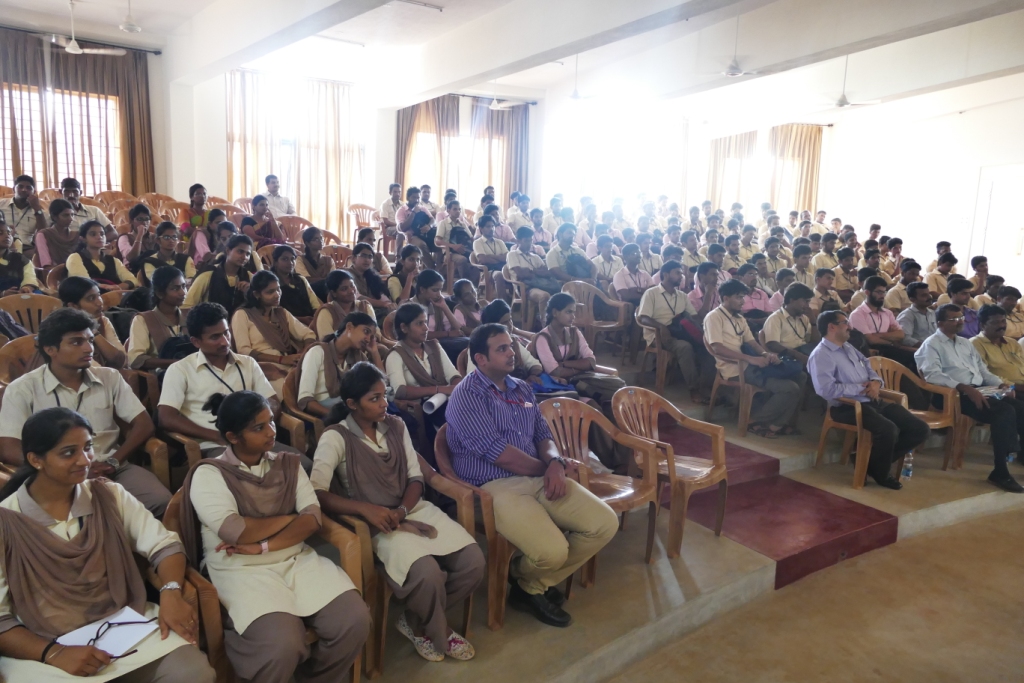 The Student Chapter of Indian Society for Technical Education (ISTE) in association with association of Consulting Civil Engineers (India), Mangalore Centre and Civil Engineering Department of Shri Madhwa Vadiraja Institute of Technology & Management (SMVITM), Bantakal organised technical lectures at the institute premises as part of techno week-2017 on 24 March 2017.
Er. Prem Prasad K V, Project Director, Raheja Waterfront, Kulai, Mangaluru delivered a lecture on "Project Management". In the beginning he explained the importance and methods of planning in any construction project. He explained the consideration of time management in the project. Later on he discussed about critical path and possible consequences if critical activities are lagged in any project. At the end he concluded the topic by explaining different warning signs of projects. The students enhanced their knowledge on project management as this topic is not included in their course.
Er. Aruna Prabha, CEO, Skycell Towers & Infrastructures Pvt. Ltd., Mangaluru introduced a very important topic "Basics of Value Engineering".  Introducing the topic he explained the concept of value engineering. He conducted a brain storming activity for the students which made students to understand the concept. Later he explained the process and effects of value engineering in construction project. The talk was useful for the students to frame their career in better ways.
The Principal of SMVITM, Prof. Thirumaleshwara Bhat, Prof. Dr. B. Radheshyam, Head of the Department of Civil Engineering, Faculty and Staff members were present during the occasion. Mr. Vikas Rao and Ms. Gayathri Jathan introduced the chief guests. Mr. Vikas Udupa welcomed and compeered the programme.
111 total views, 1 views today