President's Message
Education transforms and refines the human spirit, and a refined human spirit makes that contribution to society which transforms society itself. Today's thinking should not kill the future and hence encouragement and nurturing of innovation and inquiry should become the cornerstone of any educational endeavour.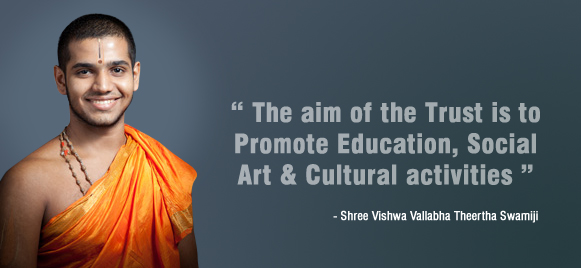 It is our attempt through the Shri Sode Vadiraja Mutt Education Trust(R) to impart professional education that bridges social gaps and empowers all segments of the society to approach the future with optimism and hope. All facilities both human and otherwise will be provided for the young minds to blossom and meet challenges with confidence.
May Lord Krishna Bless You All.
Shree Shree Vishwavallabha Theertha Swamiji
President
302 total views, 2 views today